l
a
s
s
i
c
s
V
I
D
E
O
S
A True-Life Story

The tremendous true-life story of Corrie Ten Boon and her family during the Nazi occupation. The Ten Boon family risked their lives to save Jews. Corrie was the only member of her family to survive the death camps. VHS
Our Elite Forces

An in-depth, action packed look into what it takes and what it's like to be one of our nation's military elite. Good info and footage on training, weapons, and tactics. VHS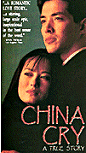 Growing up in Shanghai in 1941, little Nora Lam lived like a princess until the bombs dropped and Japanese soldiers seized her house. Years later, threatened by the Communist regime that now envelops her country, Nora cries to God for salvation. Miracles follow. A heroic account of one woman's faith in God. 103 minutes. VHS
For Kids of All Ages

Our country 'tis of thee! Schroeder's report shows how tunes almost every school kid knows are linked to our history. VHS
Winner of 3 Academy Awards

(Italian with English subtitles)
An international sensation and the most successful foreign language film in U.S. history, Life Is Beautiful is a moving and poignant tale of one father's sacrifice to save not just his young son's life but his innocence in the face of one of the most evil acts ever perpetrated by the human race. VHS
A TRUE LOVE STORY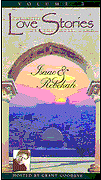 Love Stories: Isaac & Rebekah, Video

Draw your bucket from the well Rebekah used. Then ride your camel back to Canaan. Come watch as the son of laughter and the lovely young maiden---destined to be together---meet, marry, and raise their family. Grant Goodeve hosts this insightful documentary, filmed in the Middle East. Approx. 45 minutes.
A Poignant Classic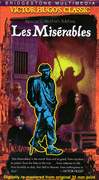 Witness one man's unforgettable odyssey from fugitive to hero in post-Napoleonic France. Jean Valjean is sentenced to five years in prison for stealing a loaf of bread. Now he's escaped, and Inspector Javert will stop at nothing to recapture him! Complete and uncut in its original 210-minute length. Jean Gabin stars. Two videocassettes. VHS
An American Artist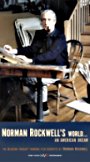 Norman Rockwell's World... An American Dream
Rockwell himself narrates this Academy Award®-winning film, the only authorized video portrait of one of America's most beloved illustrators. Through the use of archival film footage, dramatic reenactments, and the artist's work, this program shows how Rockwell faithfully recorded the world around him and reflected the aspirations and concerns of a whole generation. To own this program is to own a piece of American history.

The American Experience - The Jubilee Singers: Sacrifice and Glory
It was 1871, and the young singers - all but two of them former slaves - were performing before far-off audiences to save their struggling new school. The Jubilee Singers' first concert, in Oberlin, Ohio, raised hopes but little else. Still, they refused to quit, and as word of their talent spread along the route of the old Underground Railway, both crowds and collections grew. The youths from Nashville, Tennessee, made history by saving Fisk University, introducing the world to the power of spirituals, and challenging racial stereotypes.