i
f
t
s
Some Practical Fun for your Desktop

Micro Webcam Plus PC Video Camera
Email pictures or video clips to friends or family. Conduct email conferencing. You can also create photo albums on your PC.
Features:
Built-in microphone

Snapshot button and focus control

USB connection

NewSoft Presto! VideoWorks v.4.2, Mr. Photo v.1.5 and Image Folio v.4.1 software

Ulead Photo Explorer v.6.0 software
Includes: 3 designer faceplates, 6-foot attached cord with USB connector, CD-ROM with software and on-disk manual
Get Healthy in
2005

You'll feel comfortable riding this bike all year long with its dual-action handlebars and adjustable tension and more. It's ideal for a total body workout.
Features:
Dual-action handlebar works your upper body for a total body workout
Computer console with time, speed and distance functions
Built-in transport wheels for easy storage and travel
Learn More: Fitness Facts About Exercise Bikes

Impex manufactures top quality fitness equipment brands including Marcy, Competitor and Powerhouse. They combine rugged construction with sound technology to create home gym equipment of the highest standards. Design, function, appearance and safety make Impex an ideal choice.
DVD Player, Recorder & VCR
Blowout

Philips DVDR75 Progressive-Scan DVD Player/Recorder

Combination DVD player/recorder with camcorder-ready DVD (i.Link), component-video, composite-video, and S-video inputs
Record from TV directly to DVD; up to 6 hours video recording per side (either DVD+R or DVD+RW)
Progressive-scan output for seamless, flicker-free images on high-definition and HD-ready TVs
See more details here...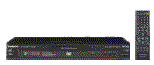 Panasonic DVD-S25K Progressive-Scan DVD Player (Black)

Plays DVD-Video, DVD-R, CD-R, CD-RW, JPEG, and MP3 CDs
Progressive-scan video output for seamless, flicker-free picture on high-definition and HD-ready televisions
See more details here...
Special Reading...

A delightful book by a precious lady...the memoirs of family, faith and love that enabled the author, Nell, and her loved ones to endure hardships that created greater unity. An inspirational glance into average lives lived and loved through exceptional times.
For All Your
Road Trips

*Special Rebate*
Regularly $34.99
Buy this product by
December 31, 2005 and receive
a $10 Rebate, making your final cost...$24.99
For Your
2005 Finances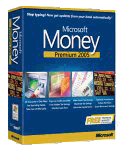 *Special Rebates*
Regularly $53.99
Buy this product by
September 15, 2005 and receive
a $20 Rebate, making your final cost...$33.99
Easy Way To
Learn Your History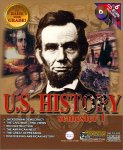 Features:
6 CDs feature Jacksonian democracy, the Civil War, Reconstruction, the American West, the Great Depression, and "Discovering American History"
Over 4,380 images to view, print, or save to clipboard
Hear 445 minutes of multimedia presentations
Learn with over 600 interactive questions and answers
Challenge yourself with self-paced quizzes
Also...
United States History: Semester 2
5 CDs feature the U.S. government 1783-1865, U.S. government 1866-1977, foreign policy 1788-1933, foreign policy 1933-1963, and social reform movements
and much more...
Norton SystemWorks

*Special Rebate*
Regularly $65.99
Buy this product by
December 31, 2005 and receive
a $30 Rebate, making your final cost...$35.99
Features:
Easy-to-use software solves problems and protects valuable data
Norton AntiVirus blocks Internet worms before they enter computer
Norton Utilities helps fix and prevent system problems; Norton GoBack to undo
One Button Checkup feature for quickly selecting exact scans desired
Eliminate viruses, prevent problems, and restore system to healthy state

Create Greetings, Calendars and More

Features:
Save your creations in the convenient .PDF file format for easier-than-ever sharing and printing
Get the whole family in on the fun with Kid Pix award-winning children's creativity tools, now included in American Greetings CreataCard Platinum
Explore terrific new project types including party menus and gift wrap
Make every creation shine with dazzling new custom graphics including decorative seals, numbers and letters
Find the perfect words for every occasion with more than 10,000 heartfelt sentiments